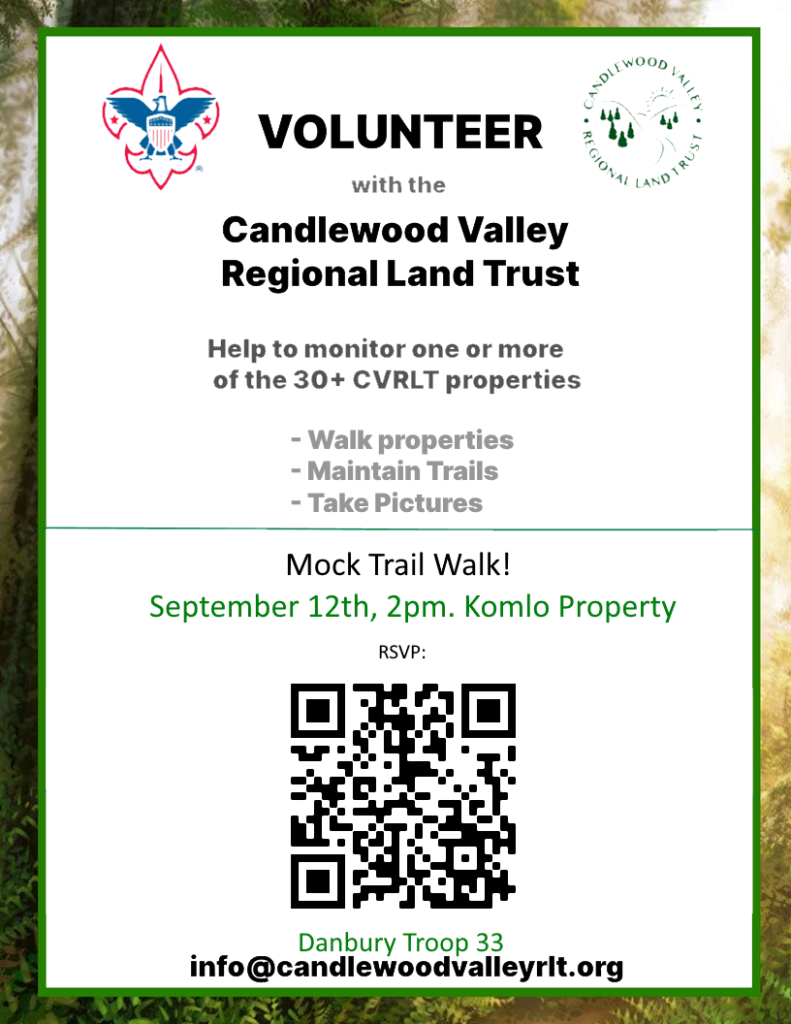 Learn how CVRLT Property Monitors monitor our preserves at our Mock Trail Walk: Sat., Sept .12th at 2pm at Komlo Preserve, 140 Route 37, New Fairfield
CVRLT is seeking more property monitor volunteers to help steward our properties! Volunteers periodically walk their assigned properties, help to maintain any trails, take photos for our records and complete an annual monitoring form. A great way to enjoy the outdoors and help to preserve and protect our open spaces!

Click on the link below to RSVP, and we'll see you on September 12th!