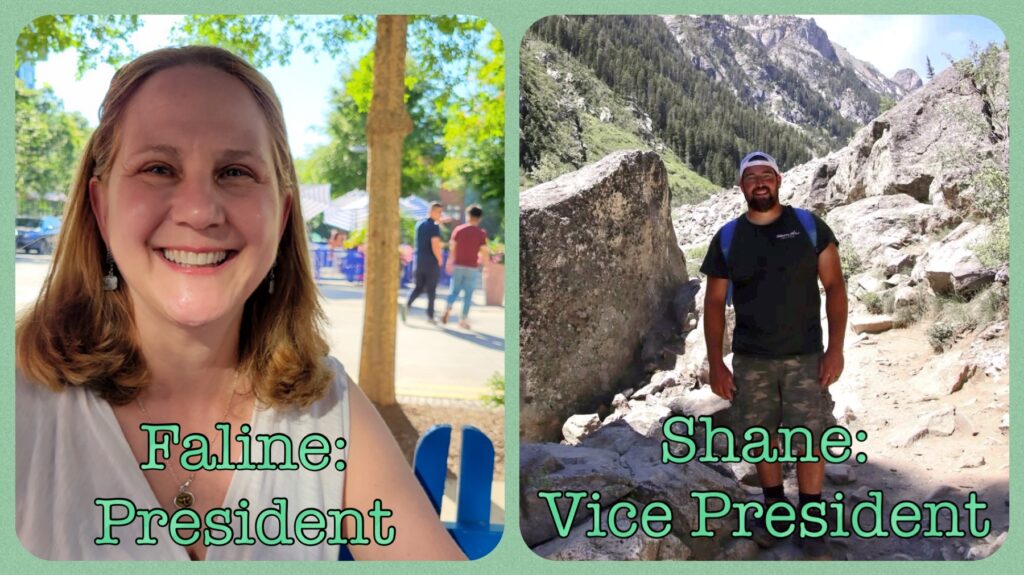 CVRLT President – Faline Schneiderman: Congratulations to Faline Schneiderman, CVRLT's 2019-2022 Vice President, on her NEW role as CVRLT's President! Faline is grateful to have worked in partnership with President, Cheryl Rykowski, on many initiatives which have prepared her to lead our team in 2023 and beyond.
A professional archaeologist, Faline has also worked for more than 30 years in the fields of historic preservation, land use, and protecting our environment. She is an adjunct professor of sociology and anthropology at Western CT State University, and is a Vice President of Historical Perspectives, a cultural resources management firm. Faline has served on local historic preservation and land use boards, including Preserve New Fairfield, Fairfield County Preservation Network, and her local Historic Properties Commission. She is shown here hiking in Acadia National Park and leading a CVRLT hike.
CVRLT Vice President – Shane Cosentino: Congratulations to Shane Cosentino on his new role as CVRLT's Vice President! Shane has a lifelong love of the outdoors and has proudly served on our Board of Directors since 2014. He helped with the New Fairfield and Danbury Land Trusts' 2016 merger to form CVRLT and has served on our Board's Land Management and Connecting People to the Land committees.
A nature and animal lover, Shane and his wife Danielle have two dogs, two birds, and two horses. They enjoy exploring local woodlands, traveling, gardening, and spending time with their young son. We thank Shane for his dedication and enthusiasm to CVRLT and our Board!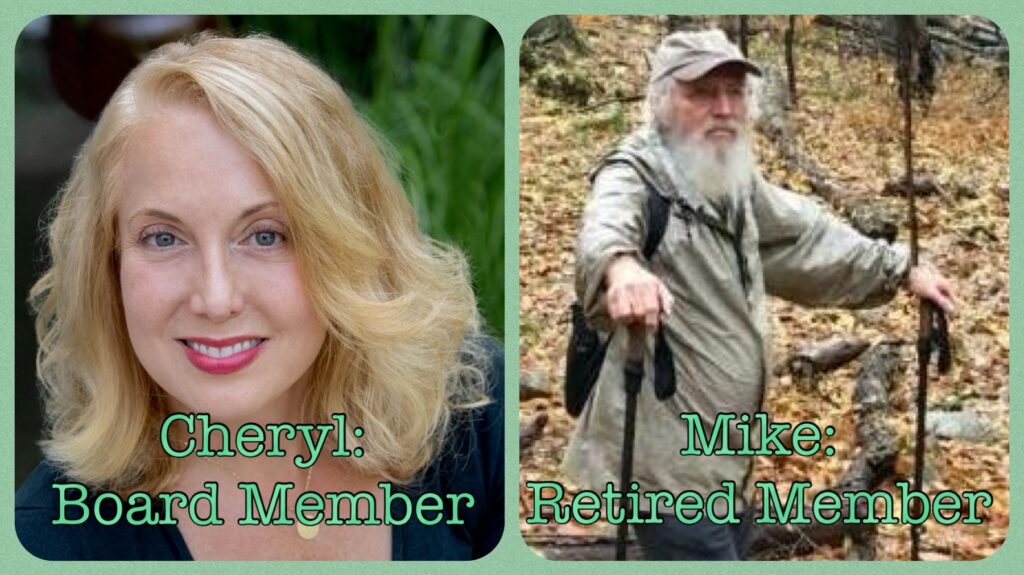 CVRLT Former President – Cheryl Rykowski: Our heartfelt thanks to CVRLT's outgoing President, Cheryl Rykowski, for her inspiring enthusiasm and her unbounding commitment during the past four years, especially during the COVID pandemic and our reaccreditation by the national Land Trust Accreditation Commission. Our Accredited Land Trust logo distinguishes us from business investment land trusts. It certifies our commitment to best practices in acquiring, stewarding, and providing people access to the land and habitats we preserve. We are proud to be among the one-third of America's land trusts that are accredited.

CVRLT Retired Board Member – Mike Cunningham: We gratefully thank Mike Cunningham, who retired from our Board in December, for his years of dedicated leadership during the merger of Danbury and New Fairfield's Land Trusts to form CVRLT, on CVRLT's Land Management Committee, and on the regional Ives Trail & Greenway, which links our Danbury preserves with its 20-mile trail connecting the towns of Ridgefield, Danbury, Bethel, and Redding.