It was a summer of little to no rain here in Connecticut as our state underwent a drought. With so little rainfall this summer, the entire Housatonic River Watershed region continues to experience a serious issue brought on by climate change, rising temperatures, and other factors. At this time, it is being considered a stage D2 severe drought.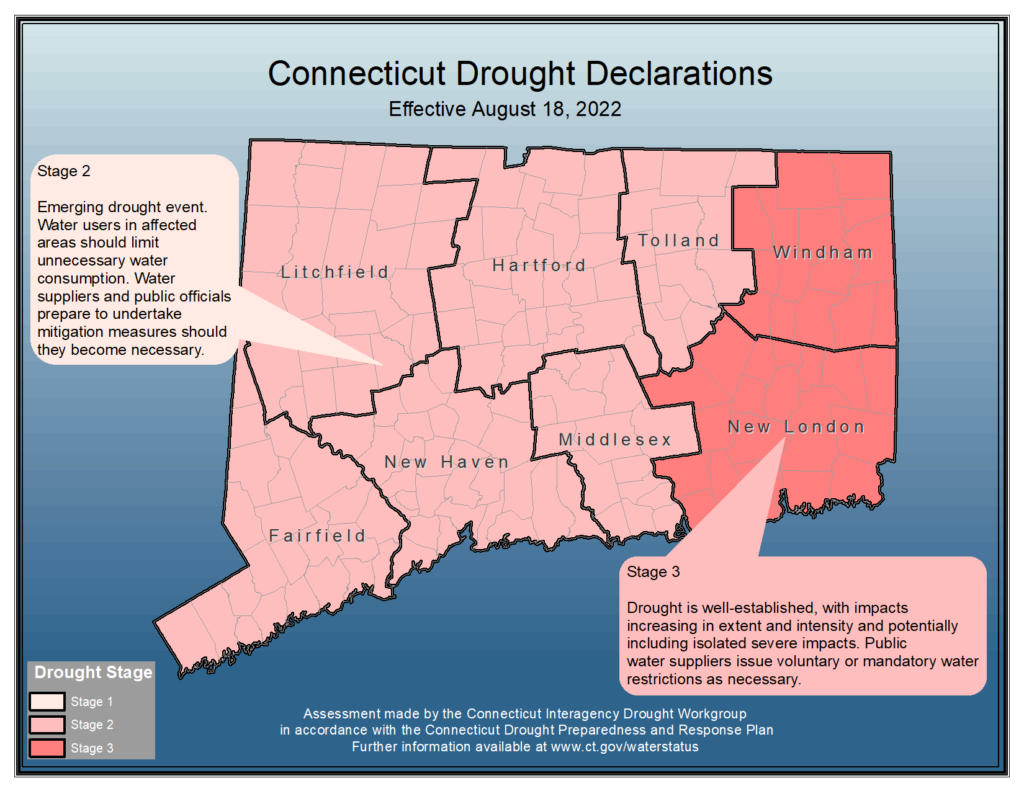 When there is a drought, there is a loss of groundwater, which essentially feed rivers and provides drinking water for private wells. Furthermore, it can cause a decrease in crop growth and produce and an increase in fire hazards. Droughts can also greatly affect aquatic life due to low water levels. You may also notice an earlier and less vibrant fall foliage this year.
So, what can we do to help?
· Conserve water! Use it only for drinking, hygiene, and sanitation purposes
· Don't go fishing
· Stop watering and mowing your lawn
· Instead of pouring water down the drain, use it for something else, like watering your plants
· Fix dripping faucets and plumbing leaks