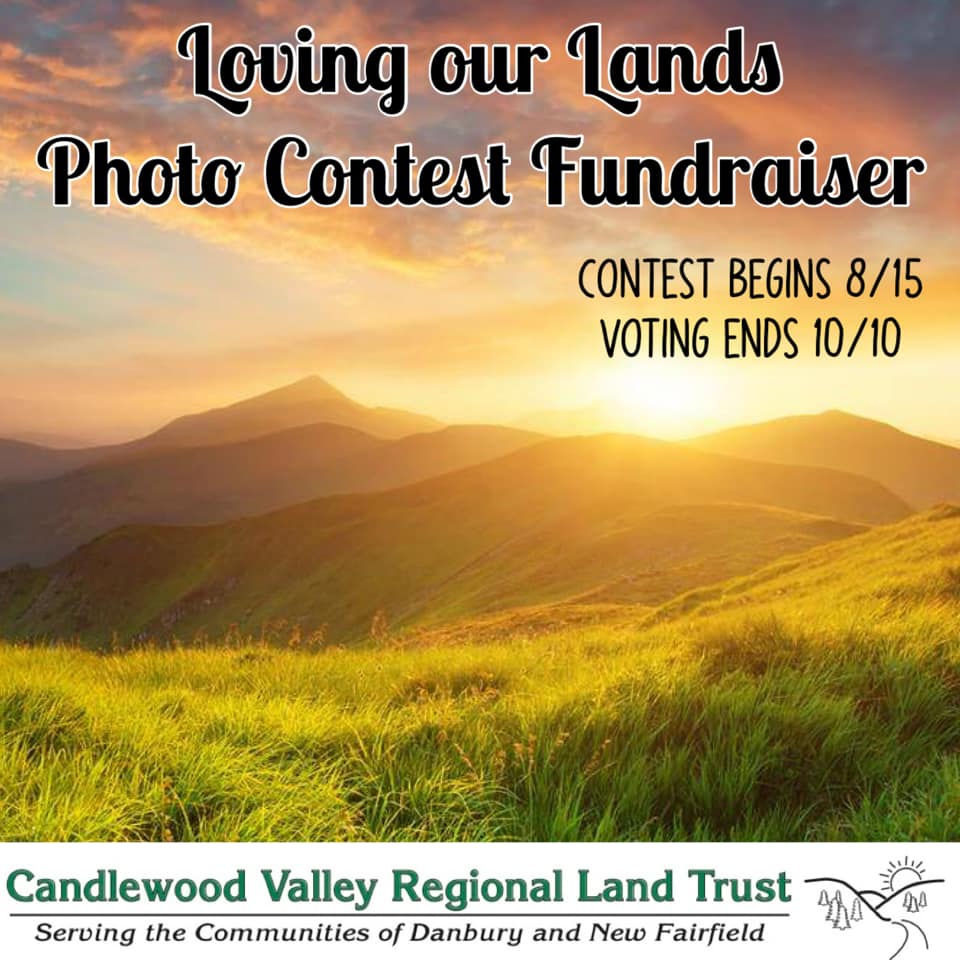 The Candlewood Valley Regional Land Trust's second annual "Loving our Lands" photo contest fundraiser is OPEN!! Visit www.gogophotocontest.com/candlewoodvalleyregionallandtrust to enter for your chance to WIN! Submissions will be accepted now until October 5th and voting will end on October 10th.
We are continuing our commitment to preserving open spaces by welcoming ALL levels of photographers to submit a photo featuring the lands we all love, in one of four categories:
Sunrise, Sunset
: At daybreak and nightfall, the sky transforms into a majestic canvas. Show us your favorite shots from sunrise and sunset – the ones that are worth getting up early or staying up late for
Wildlife
: Whether feathers, fur, scales, or something entirely different, we enjoy seeing a glimpse of the creatures living around us – show us your wildlife friends
Took a Hike
: Loved the view? Took the path less traveled? Traversed an amazing landscape? Found a cool rock? Show us wherever your travels led you
Going Green
: From acorns to oaks, fungi to flowers, and all plants in between, vegetation is the sustenance of life. Let's see your favorite foliage
There is a donation fee of $15.00 per photo submission and votes will cost $1.00. Viewers can vote as many times as they'd like for their favorite photograph(s) in each of the four categories. Please note, this is a fundraiser so all donations will help support CVRLT.
One winner for each category will be selected through online voting, so be sure to invite your friends and family to vote for your photos! A professional photographer will select one additional photograph for the grand prize of "Best in Show." Good luck!