Beautifying our Ball Pond Lakefront at Hahlawah Preserve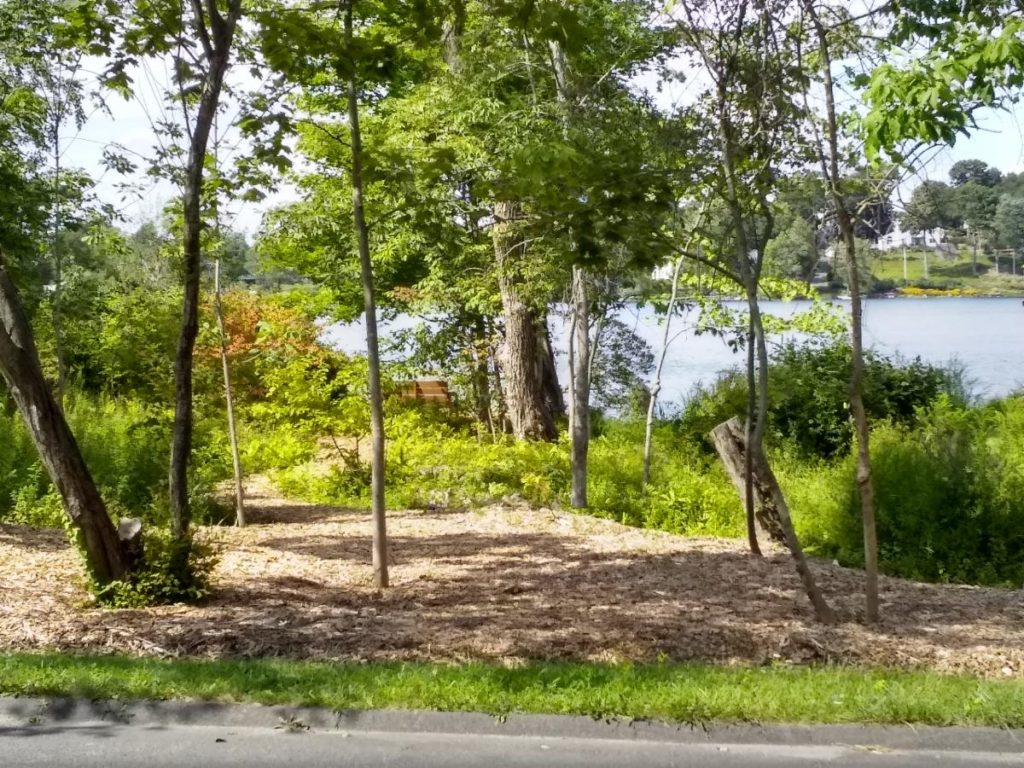 In March, a dedicated team of CVRLT, Ball Pond and New Fairfield volunteers began working to beautify this scenic spot at the edge of Ball Pond. They cleared the area of downed and dying trees, vines, brush, weeds and invasive plants. They cut wood, imported native plants, and spread wood chips on the trail. They trimmed trees and mowed at the edges of Ball Pond East Road. Finally, they installed a bench for all to enjoy the pristine Ball Pond view at this inspiring haven in Hahlawah Preserve!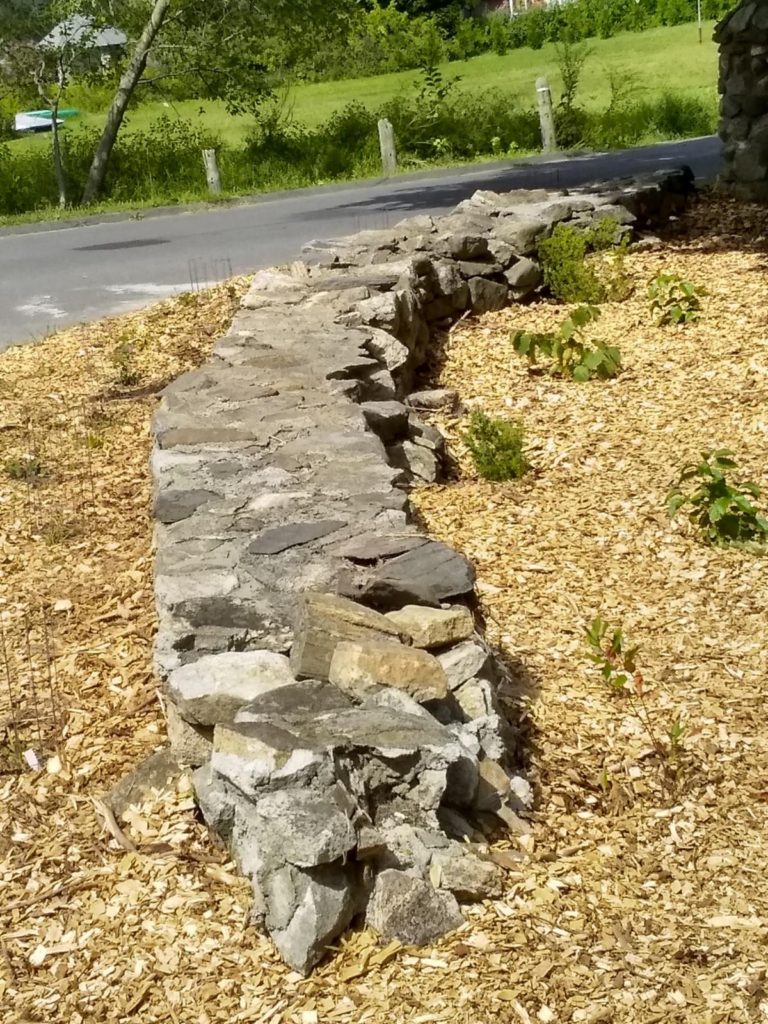 To restore this area to a native habitat, the team cleared invasive plants and planted native species along the old stone wall at the Weldon Woods Road entrance (shown at left).
Congratulations and grateful thanks to the outstanding Hahlawah volunteer team! Thanks to: Cheryl Rykowski; Jonathan Etkin; Faline Schneiderman; Sean Hanley and family; Richard Hlavenka; Bill McCann; Shane Cosentino; Mark Spellmann; George Savits; Elissa Johnson and her son Ian; Tom Quigley of New Fairfield's Conservation Commission; Terry Jones of TJ's Outdoor Services; Bill Makros of Budget Tree; Ball Pond neighbors Raymond Walker and Neil Failla; and the Town of New Fairfield, for removing dead trees along Weldon Woods Road's easement.