Finance Exec Paul Falciano Helps Protect Nature as CVRLT Treasurer
CVRLT's excellent financial management is thanks to our Treasurer Paul Falciano, who brings more than 22 years of accounting and finance experience at IBM and Frontier Communications, as well as a love of nature, to his role. Our Board of Director's budgeting, planning and reporting all reflect Paul's tremendous expertise and leadership.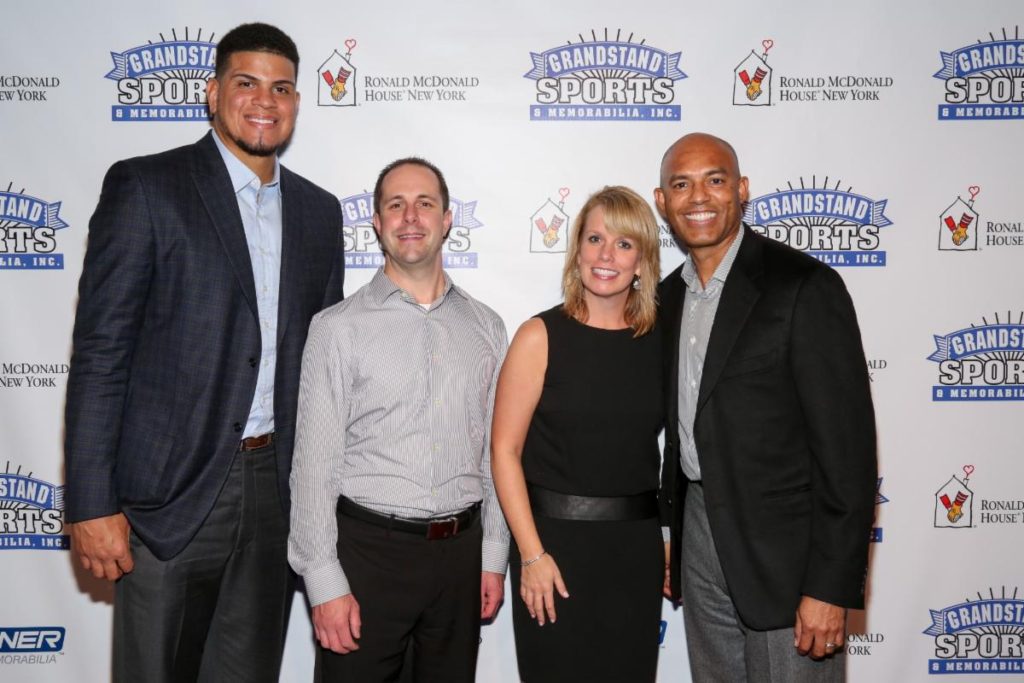 When not managing corporate or land trust finances, Paul and wife Corrie enjoy traveling and hiking. As animal lovers, they enjoy spending time with their cats (photo at left) as well as supporting Danbury Animal Welfare Society's programs and events. Avid sports fans, the Falcianos frequently spend weekends cheering for the Yankees, the Giants, and their other favorite teams. At left above, Corrie and Paul enjoy a charity event with Yankees legend Mario Rivera, and relief pitcher Dellin Betances.
All of us at CVRLT gratefully thank Paul for his leadership on our Board, and both Paul and Corrie for the generosity and the enthusiasm they bring to our Danbury community!